Your browser does not support the video element
Over 90 Years

industry expertise

Largest

facility & product range

Leaders

in the technology market

UK Based

service department
Ficep UK is the leading supplier of Structural Steel and Plate Fabrication Equipment to the UK market since 2000.
In February 2000 Ficep UK was established in a small office, centrally located in Leeds, West Yorkshire. It was created to address the sales and service requirements of the UK market after previously working with agents.
After a £1.2 million investment by Ficep a decade ago,the company purchased a 17,000 sq/ft showroom and warehouse space, based in Wakefield Europort, West Yorkshire, and have been successful in supplying over 200 CNC lines to the Structural Steel Fabrication and Steel Processing Industries in the last 20 years.
Ficep S.p.A. of Varese, Italy has become the world leading supplier of structural steel and plate fabrication equipment during the past 90 years.
The subsidiary is engaged in the installation, sales, and service of new Ficep equipment plus the refurbishment of used Ficep machinery and other associated equipment for steel processing.
Our sales and service team have many decades of experience supplying and servicing high technology equipment for structural steel fabrication and service centre industry. Our experience and commitment level in these industries is second to none!
Please take this opportunity to browse our website and learn more about the Ficep advantage!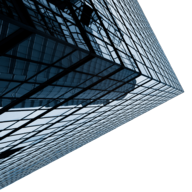 Machines and systems for the steel construction industry
Ficep has been manufacturing equipment for steel related industries since 1930, the company has developed over 80 different solutions for the steel construction and steel stockholding industries.
Ficep invest in research and development continuously, providing many state of the art developments including ground breaking patents, which are implemented in our equipment for the benefit of customers.
The wide range of equipment covers all the profiles required for structural steel processing and can be broken down into 5 areas:- Beams & Pipes, Angles & Flats, Plates, Automation and Surface Preparation.
Typically the range can provide numerous possibilities for automating small workshops or fully automated factories, with multiple equipment in one line. Today construction has to respect the environment, the need for fast erection activities, Ease of planning, just in time deliveries also the possibility of tracing the manufactured construction components, makes use of steel frames is a must for modern architects and construction companies.
Machines and systems for the forging industry
Forging metal first began in Mesopotamia, the earliest signs of metalworking date back to about 4500 B.C. Today Ficep's stratergy as a leading manufacturer is to be at the forefront of technology bringing the highest quality equipment to the forging market.
Starting in 1930 shaping homeware and kitchenware, we have become a leading supplier in the automotive, agricultural, petrochemical, aerospace, energy, motorbike and railway industries.
The main products provide efficient presses for cold, warm and hot metal shaping, using varying force, energy and stroke. High performance shears for cold, warm and hot shearing of round and square billets with different sizes and material.
We have also developed a wide range of high speed carbide disc saws, to process all bar cutting requirements in the forging industry.
We can implement multiple high specification robot cells to increase productivity and efficiency in the forging workshop.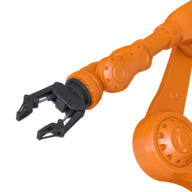 Services & Operations
As a group service and support is a prerequisite to the company, globally we have over 50 engineers dedicated to technical support, installation and service of the Ficep product range.
Here at Ficep UK, we have a large spares stock combined with tooling & consumables for drilling, sawing, lubrication and plasma cutting. We offer support on both equipment and software locally, our team employ the very latest digital CRM system for instant support remotely. This is backed up with a dedicated hotline support and growing service department.
For our clients, after-sales service, training and technical assistance are at least as important as the products we produce in order to keep a high level of availability during the product life cycle.
Our help line is active 12 hours a day, 5 days a week, all personnel are specialists on Ficep equipment and automated solutions and capable of analysing and diagnosing issues remotely, therefore keeping any possible downtime to the minimum.
Professionalism, know-how and communication skills are essential requirements for all the people involved in the technical support and after-sales service. For this reason, when you call with a problem, you have already started to resolve it.

News and Events
Ficep are constantly updating their news and customer testimonials. Please watch this page for the very latest News, Events and Exhibition information.