Over 90 Years

industry expertise

Largest

facility & product range

Leaders

in the technology market

UK Based

service department
FICEP Group
FICEP is a world leading machine tool manufacturing company with over eight decades of experience.
Our Italian-based parent company has become the largest automated system manufacturer in the world today for the fabrication of structural steel, steel processing and turnkey equipment for the forging industry.
The extensive product range of innovative products and aggressive penetration of the world market has been achieved by the creation of many subsidiaries all over the world.
FICEP have a number of local manufacturing units to support the growth and need for more automated systems worldwide. The growth in automation is brought about by a global skills shortage and the need to automate equipment, reducing costs whilst increasing production output. The need to improve quality and profitability is paramount whilst trying to compete in an ever more competitive market.
To support the growth in business FICEP has invested heavily in the past decades with several new facilities to support their growth and manufacturing capability:
Angle Lines Assembly Plant
The Casale Litta plant covers an area of 12,000 square meters and is focused on the assembly of our CNC lines for the processing of angles and plates.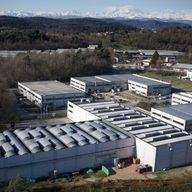 Sawing Machines Assembly Plant
The Castronno plant, with its 22,000 square meters area, is entirely dedicated to the assembly of sawing equipments.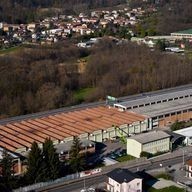 DROMONE II is the latest of a series of FICEP manufacturing facilities, this is a facility specifically developed to support automatic production for all our machinery components, with a dedicated minimum workforce providing hours of machining capacity, working 2 shifts automated and a third shift manned with sate of the art machining centres .
This new DROMONE II 40,000 SQ/m facility, redeveloped in 2019 has 60,000 hours of machining capacity and will operate 24/7 with 4 Large MAZAK FMS machining centres, operatives load / unload the double storey100 plus machining pallets in a single working shift and the following 2 lights out shifts machine parts automatically.
This will be further developed to accept the introduction of robotic handling systems for total automatic production in the future.
There are very few manufacturers globally with the same capacity as FICEP.