Over 90 Years

industry expertise

Largest

facility & product range

Leaders

in the technology market

UK Based

service department
Our History
From our start in 1930 the management of the company has been committed to ensure continuity of vision and values between the past, present and future of our company, and to maintain a strong organisation to follow the ever evolving global market.
Our philosophy is continuous development of new ideas and technology to meet the needs of every customer with the latest, productive, innovative technology available for the main industries we serve.
All machines are tailor made to suit each application and every customer need, the range of equipment available today has exceeded over 80 different combinations, bespoke for applications in the structural steel processing market and our range of Forging presses and steel billet material cutting technology.
For over 90 years we have been developing new exciting CNC equipment for both industries to keep us at the leading edge of the machine tool industry from our global network of subsidiaries and agents.
FICEP 1930

FICEP 1953
Ficep UK
Ficep UK was established in 2000 by MD Mark Jones.
Today Ficep is based on Wakefield's Europort Estate in a 1600 sqm facility.
Ficep UK has a large service departments that manages all UK requests for parts, tooling and consumables. As well as boasting a large team of engineers located around the UK.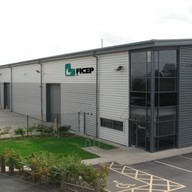 FICEP Academy
The Ficep Academy of Technology is the culmination of years of planning to offer a truly unique experience for customers, operators and users of our equipment and technology.
This state-of-the-art facility consists of a 2000 square meter showroom, high-tech classroom facilities, meeting rooms and a lecture hall.