Over 90 Years

industry expertise

Largest

facility & product range

Leaders

in the technology market

UK Based

service department
Concept
Our solution is UNIQUE and offers UNRIVALLED production efficiency.
We help you manage production by looking at three basic issues from a unique viewpoint:
1. What needs to be fabricated?
Steel Projects PLM analyses the sections sizes and types, full geometry, and relationships between the various components. In addition we also analyse the operations that need to occur on each component (holes, milling, copes, cuts, scribing, bending, marking, assembly, welding, etc)
2. What are the capabilities of your shop?
Steel Projects PLM stores a comprehensive representation of your shop(s), including number and types of CNC machines, capabilities of your workstations, your preferred workflow, constraints built into your workflow, etc. This data goes deeper than basic information though. We capture the tooling and operations available at each CNC machine and workstation, and the configuration of each. Steel Projects PLM knows the capability of your shop better than you do!
3. What is the best way to fabricate the project given your shop capabilities?
Given the information about the project; and the capability of the shop Steel Projects PLM can now either automate or guide your production to be as efficient as possible. We match the operations required to the operations available and automate material management, nesting, production routing, etc, accordingly.
It's a unique approach aimed at increasing your efficiency, production and your bottom line.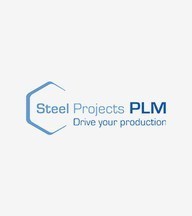 Steel Projects PLM:
Increases your production
Maximises your resources and capabilities
Helps you gain flexibility
Simplifies your processes
Optimizes the use of raw materials
Manages traceability
Helps you improve your clients' satisfaction
Allows you to follow-up and analyze your production
What is PLM software?
Product Lifecycle Management (PLM) Software integrates people, processes, business systems and data to drive top line revenue and promote continuous improvement. In the context of steel fabrication, PLM enables steel fabricators to manage and converge the physical (material and resources) and digital (data and information) aspects of their business. Steel Projects PLM is focused on improving your production this while protecting your existing investments and converging and managing data appropriate to your shop floor. Adopting PLM software is a strategic investment in your business.