Over 90 Years

industry expertise

Largest

facility & product range

Leaders

in the technology market

UK Based

service department
Ficep Support for You
Ficep UK provides the highest ratio of service engineering staff to installations in the steel processing industry!
Ficep UK was founded at the start of 2000, prior to the founding of Ficep UK all sales and service were carried out by agents. With the rapid expansion of Ficep's industry-leading technology it enabled us to quickly gain a substantial market share in the UK by offering to the industry, technological solutions that were not previously available to fabricators in the industry.
The market need for better CNC systems and multi tasking solutions, supported by our industry leading software "Steel Projects", achieved high productivity and innovative technology, that was previously not available, this enabled us to achieve over 200 CNC system installations in this period of time.
The business growth drove the company to expand on the service support levels that customers demanded. We appreciate that with most of our customers, our CNC line represents the heart of their production facility, and should any downtime occur, the entire manufacturing operation would suffer almost immediately.
Spare Parts Support
We currently stock several hundred thousand pounds of spare parts in the UK,for fast delivery. This is now managed and tracked with the implementation of an automated software to provide spare parts back up locally.
The system tracks traditional usage so we can focus on our quick turnaround of spare part for overnight delivery. Some customers who can't wait for next day delivery have even elected to collect from our UK HQ facility directly.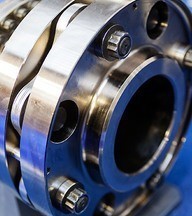 Customer Service Administration and Service Contracts
We provide a separate customer service phone number 01924 897756 so customers can avoid the delay of going through our central switchboard. If our HotLine Engineer is not immediately available, we log the service request into our customer service support software so when the engineer is available the call can be responded to, he has the complete machine history available and much of the current relevant information is available to speed up the diagnostic process.
Ficep CNC machine service packages
We provide multi-level 12-month service packages to provide the right level of support for steel processors of different sizes and requirements.
Standard Package
Our standard package provides one annual service with a Ficep CNC machine engineer,
A response time of 48 hours and included two call out days during the year.
Premier Package
The premier level of care provides two annual services, priority response from a CNC machine engineer plus the service call out.
Bespoke Package
Our custom service enables you to build the right schedule for CNC machine maintenance and service. From pre-booked call out days to quarterly servicing, build the right package based on your need.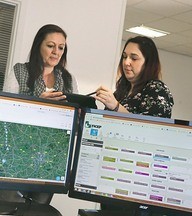 Regionalised Field Service Support

Our field team has extensive CNC experience and has also participated in extensive training on Ficep equipment.

Service Contracts

We also offer service contracts to our users where we can provide the required staff to achieve this goal.

Multi-lingual Customer Support

We are currently able to not only support our customer base in English but also with our parent company engineering support, French, Spanish and German.
Experienced Tech Support
With our Hotline support engineers, and other field engineers available to assist, we now average over 25 years of CNC/computer experience. This gives them the type of expertise to diagnose challenges without delay by using an internet connection to your Ficep CNC line.
Customer Training
We have an in-house training facility at our Wakefield HQ location where customers can send operators, maintenance staff and programmers for training in a classroom setting without the typical interruptions that generally occur if training is done on site.
This can also be done in Varese, Italy before the line is re installed to enhance the effectiveness of the training and installation experience.
This service is presently being used by new and existing users who have new staff that require training. We currently schedule these three-day courses to suit a customer's requirements when required. We train your operators and engineers on every element of our steel processing machinery, from daily operation, software, maintenance, Familiarity and problem solving.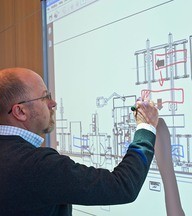 After Sales Support
Based upon your specific machine and serial number, which is tracked in our customer service software, one of our many engineers, can view the relative engineering documentation online to identify the problem and to facilitate the resolution.
By utilising this system, we are able to conduct additional training, diagnostics or demonstrate best practice operational procedures by sharing both video and audio where all parties can view the screen of the CNC control simultaneously.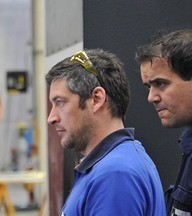 The part you need, when you need it
We have a dedicated parts administrator and large parts stockholding in the UK which reduces our customer waiting times to a minimum and enables customers to return to production faster. Customers who have one of our CNC machine service packages also benefit from discounts on spare parts.
For information regarding parts please call our Service department on: 01924 897756 or email: parts@ficep.co.uk
Life-extending tooling from Ficep
At Ficep, our tooling department has become an integral part of our business - providing the right tools for the right operation on your Ficep machine to maximise the lifespan of your investment.
Our machinery, like the Ficep Gemini, has tools and consumables that will need replaced during the lifetime of the machine. By choosing the Ficep recommended spares and consumables customers are guaranteed to benefit with our experience and keep machines operating at maximum efficiencies and for as long as possible.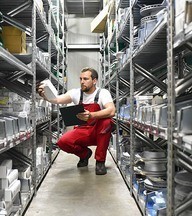 Presently 80% of Incoming Service Calls are Resolved Remotely!
The progressive changes that have been implemented to-date permit us to now resolve 80% of customer requests on the same day. This is a testament to the power of the Ficep "TeleService" which through the internet unleashes the diagnostic power of our PC based control system so we can effectively place an engineer on-site in minutes! The same diagnostic routines, parameter changes, software installations, etc. that our engineers traditionally performs on-site can now be implemented remotely through the internet.
If you do need an engineer, we've invested in the latest technology to provide transparency, speed and simplicity to our customers. We can tell you up to the minute when your engineer will be on site, and our service call chain logs everything our engineers find, including images and video, for complete service support. Our service engineers provide all the necessary worksheets there and then, including customer copies, significantly reducing service administration time.
From the start we realised the importance of supporting customer's requirements for continued support from both our parent company and the UK operation, as such we have invested in key personnel and systems to accommodate the fast reaction demanded by customers. Our continuous investment in service to support all our equipment in the field is paramount to the success of our curtomers.
The size of a customer service organisation compared to the number of installations is extremely important, but this is only part of a successful support plan as the organisation within the team and their ability to embrace state-of-the-art technological solutions is what is behind a successful customer service team!