Over 90 Years

industry expertise

Largest

facility & product range

Leaders

in the technology market

UK Based

service department
G Type
The G series is the most classic in our range of shot blastingshotblasting machines. is the most classic of all. The machine has straight wheels, and a compact blast chamber allowing for a reduced layout space, yet provides the highest performance in shot blasting due to our TITAN ETA wheel technology. This machine is equipped with top class turbines, the benchmark in shotblasting, and with the famous patented TITAN ETA system, which allows a well distributed shot pattern, reduction in shot blast media, reduced electrical consumption and an incredible surface treatment feature, unique around the world.
Key Advantages:
Shotblast Wheel:The Smartline is equipped with four Roto-Jet blast wheels offering excellent blasting performance and unbeatable service life due to the main blast components made of hardened tool steel.
Shotblast Cabinet: The shotblast cabinet is completely manufactured from manganese, an extremely hard material which can deal with shotblasting from 35HRC to more than 50HRC. In the hot spot area, additional 10mm thick manganese plates are fitted.
Abrasive Removal Unit: Rotating brushes remove the shot left on the workpiece after the blasting process, which is moved to a rotating screw conveyor, bringing the shot back into circulation.
Cartridge Filter Unit: Rust and shot dust generated during the blasting process are exhausted by a cartridge filter unit designed in solid steel sheet and mounted on top of the machine. The filters clean the cartridges automatically and continuously using an air pressure pulse.
Abrasive Shot Blast: During its circular movement inside the machine, the blast shot is continuously cleaned of contamination. For a good blasting result, a balanced mix of new and used blast shot is imperative.
Loading and Unloading: Blasting machines can be integrated into a drilling and sawing line thanks to cross transfers and auxiliary rollerways, to have a fully automatic system.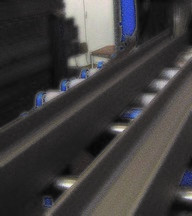 Processes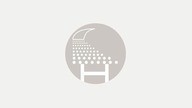 Tech Specs
| SHOTBLASTING SYSTEM – G | RB1500G-4/11 | RB2000G-6/11 | RB2500G-6/11 | RB2500G-8/11 | RB3000G-6/15 | RB3000G-8/15 |
| --- | --- | --- | --- | --- | --- | --- |
| Machine entrance size [mm] | 1600x550 | 2150x550 | 2650x550 | 2650x550 | 3150x550 | 3150x550 |
| Wheels [no.] | 4 | 6 | 6 | 8 | 6 | 8 |
| Installed driving capacity [max kW] | 11 | 15 | 18,5 | 15 | 18,5 | 15 |
| Turbines diameter [mm] | 380 | 380 | 380 | 380 | 380 | 380 |
| Blades width [mm] | 65 | 65 | 65 | 65 | 65 | 65 |
| Plates width [max mm] | 1500 | 2000 | 2500 | 2500 | 3000 | 3000 |
| Beam size [max] | HEB1000 | HEB1000 | HEB1000 | HEB1000 | HEB1000 | HEB1000 |