Over 90 Years

industry expertise

Largest

facility & product range

Leaders

in the technology market

UK Based

service department
Tipo D 50 F
Tipo D 50 F is our automatic CNC high speed drilling and sawing line for flats, angles and channels. It extends our technological solutions to address the fabrication of miscellaneous shapes such as angles, flats, structural tubes and channels. This fabrication line features the integration of drilling, scribing, marking and mitre cutting of diverse miscellaneous shapes.
Main advantages of the Tipo D 50 F:
Process a wide range of miscellaneous shapes such as flats, angles, channels and structural tubes and channel
Integrated operations of part marking, drilling, scribing, milling and sawing to length
Programmable mitre cuts on both the leading and trailing ends of parts
Automated loading, processing and unloading without human intervention
Optional notching capability for flats
The Tipo D 50 F has two high-performance spindles each with its own sub-axis positioning for maximum productivity, enabling diverse milling routines for generating slots, holes that exceed the drilling capacity, scribing, angle heel milling and more. It also enables holes in two surfaces of the member to be processed simultaneously even if the holes are not aligned
These features, in conjunction with the utilisation of carbide tools, generates a productivity that can compete with punching. A circular carbide saw is integrated into the line for cut-off. The mitring of the saw offers unique capability for a miscellaneous CNC system as it is fully programmable to accommodate cuts up to 60 degrees in each direction. The incorporation of this cutting device permits angles, channels, flats and small beams to be processed without any set up of the cutting process.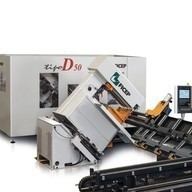 Processes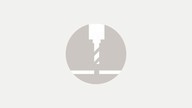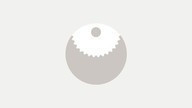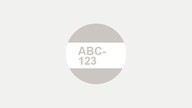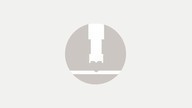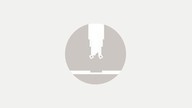 Tech Specs
| | |
| --- | --- |
| MODEL | Tipo D50 F |
| Drill Spindles RPM | 3,500 |
| Drill Spindles KW | 27 |
| Drill Spindles Sub Axis (mm) | 200 |
| Maximum Flats (mm) | 500mm x 25mm |
| Maximum Angle (mm) | 180mm x 180mm x 18mm |
| Maximum Channel (mm) | 300mm |
| Circular Carbide Saw Power (KW) | 18 |
| Circular Carbide Mitre Range | 60 Degrees in both directions |
| Blade Speed (MPM) | 80-180 |