Over 90 Years

industry expertise

Largest

facility & product range

Leaders

in the technology market

UK Based

service department
XP
Our XP range of angle processing lines represents a real breakthrough in the transmission towers field: these machines are our response to an increasingly demanding world in which fabricators are faced with very tight schedules and require highly accurate equipment to increase productivity levels.
XP Key Advantages:
Punching Units: Super fast punching operations on one, two or three diameters per flange, ensured by the new hydraulic power pack.Each punching unit has its own cylinder and independent positioning system for faster pre-positioning.
Shearing Unit: Faster single cut shearing unit, whose force and speed are automatically adjusted by the CNC according to the material size being processed.
Marking Unit: Marking of pieces is possible thanks to the rotating disc marking unit or to the classic drawer-type marking device.
New Generation Hydraulic Power Pack: Hydraulic power pack of new concept, allowing the automatic CNC controlled adjustment of the working units pressure to optimize each operation.
Fast Angle Feeding System: Improved, high speed and precise carriage with pincher system to feed bars at 120 mt/min.
Faster Material Positioning: The XP lines are equipped with a brand new hold-down system which constantly keep contact with the material even during positioning.
Bar Length Detection: Thanks to a laser device positioned on the infeed rollerway it is possible to exactly detect the bar length and position.
Rotating Loading System: Special system with V-shaped supports for the automatic loading of the angles onto the infeed idle rolls conveyor.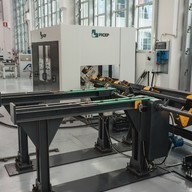 Processes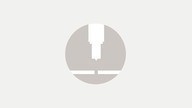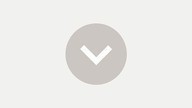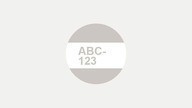 Tech Specs
| CNC PUNCHING AND SHEARING LINE FOR ANGLES - XP | XP10T2 | XP10T4 | XP12T4 | XP12T6 | XP16T4 | XP16T6 |
| --- | --- | --- | --- | --- | --- | --- |
| Min. angle size (410 N/mm²) [mm] | 30x30x3 | 30x30x3 | 30x30x3 | 30x30x3 | 40x40x4 | 40x40x4 |
| Max. angle size (410 N/mm²) [mm] | 100x100x10 | 100x100x10 | 120x120x13 | 120x120x13 | 160x160x19 | 160x160x19 |
| Diameter per flange [no.] | 1 | 2 | 2 | 3 | 2 | 3 |
| Punching force [kN] | 500 | 500 | 650 | 650 | 800 | 800 |
| Max. punching diameter [mm] | 32 | 32 | 32 | 32 | 32 | 32 |
| Shearing force [kN] | 1000 | 1000 | 1800 | 1800 | 2200 | 2200 |